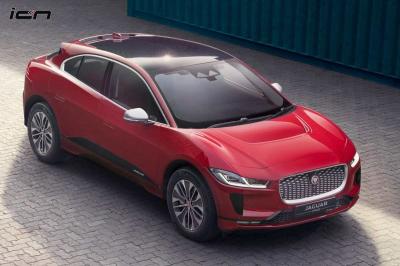 2021 is going to a good year for the Indian automobile industry. According to a fresh media report, the luxury car manufacturers are expecting a V-shaped recovery with 25% to 40% sales growth this calendar year. The companies have lined up around 70 new product launches for this year including all-new models, facelifts and new variants. That means, there will be more than one new luxury car launch every week on an average.
While BMW is set to launch 25 new models by the end of this year, Mercedes Benz has planned 15 new products. Jaguar Land Rover will bring in 10 new models and Audi and Volvo will roll out 7 and 5 new products respectively. The rest models will belong to super luxury and sporty car manufactures such as Rolls Royce, Lamborghini, Ferrari and Porsche.
Martin Schwenk, MD & CEO Mercedes-Benz India, said that the company expects a growth of over 40% for the next two years. Factors such as positive market sentiments, GDP growth and per capita and a new range of products will help the carmaker sustain the sales momentum. Read – Audi e-tron SUV Key Features Explained
Balbir Singh Dhillon, Head, Audi India, said the 2021 will be an action-packed year for the company. The carmaker aims to increase its sales more than double of the existing figures. He revealed the company will focus on four parameters – digitalization, products, customer centricity and network.
Vikram Pawah, Chairman/President at BMW India, said that the company has witnessed fast recovery month on month after the third quarter of the last year. In 2021, BMW expects to achieve a minimum growth of 25% to 30% with its highest ever new product range of 25 models.
The upcoming new luxury car lineup will also include several new electric vehicles such as Tesla Model S, Audi e-tron, Jaguar I-Pace, Volvo XC40 Recharge, Prsche Taycan and Mini Cooper electric car. Industry experts say that the Indian luxury car market might witness a record sales of 28,000 to 33,000 units this year, up from 20,000 – 21,000 units of 2020.